Why Choose Speedy Bail Bonds Fresno?
Speedy is a mobile business and offers the quickest service in town. Speedy will come to the aid of a client anytime and anywhere.
Speedy offers 0%* down to homeowners.
Speedy offers the lowest rates 7%* to 10 %* and all rebate programs. This insuring the lowest cost for you the client.
Speedy offers 0%* Down and free rides from the Jail* for Domestic Violence cases.
Release by phone. You never have to leave home! For bonds not involving fraud or stolen property.
Best payment plans in the industry starting at $99 per month.
Message from Mr. Speedy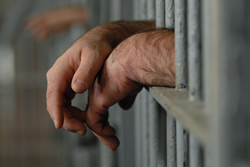 "I have been helping people get out of difficult situations for over 24 years now. Over the years I have personally helped countless individuals, rich or poor, young or old, to get out of rough situations people sometimes find themselves in. In this big business world it is my promise to help you from start to finish, whatever the situation, with personal service."
Mark Dowling, Owner
AKA Mr. Speedy